Memorial Day Weekend, 2012
Earlier in the spring Tim Pontius, one of my motorcycle buddies, thought it would be a great idea to take a three day motorcycle trip in May. So we bounced ideas and dates and settled on the weekend before the Memorial Day weekend. Tim couldn't make that so we shot for the Memorial Day weekend. Then he couldn't make that either, so we just decided to have the trip without him. It would be Bill Motsenbocker, Jay Moen, Dave Clark, and me. Planning continued and we decided we'd take the North Cascades Highway, but it ended up that while the north pass was cleared, Chinook Pass, which was our southern route, was cleared but expecting snow, so we changed to northeastern Oregon. And boy was that a good decision! You'll see from the route images that Sunday and Monday were banner days of twisty roads and great scenery.
Saturday, May 26, 2012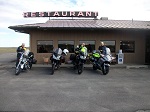 We started out Saturday morning and met at the Harvester Restaurant in Spangle, Wa. at 7:30am for breakfast. Bill started what would be a Mexican food theme for the weekend by eating half of a breakfast burrito. Leaving about an hour later after getting our Sena headsets sync'd up, we headed south but eschewed the main highway and instead took to the backroads.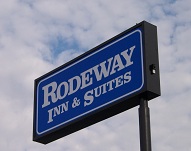 We enjoyed the farmlands as we started out on the Cheney-Spangle Road, winding our way to St. John, Endicott, Dayton, Waitsburg, and on into Walla Walla. It was a bit windy through Washington, but not dangerously so. After a bite of lunch we continued south through Milton-Freewater, then turning off of the main road again we pointed toward Athena, then Helix, which Bill wanted to see because he had once hired a teacher from there who spoke highly of the little town. It was little for sure and we just passed right through it. We went west linking up with highway 37, then left on US 730 and down highway 207 into Hermiston. We spent the night at the Rodeway Inn after having dinner at La Palma which was a suggestion from the motel owner and turned out to be great food.
Page 1 of 5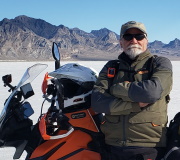 Tom Clark
I'm a Senior Software Engineer at Intellitect, living in Spokane, Washington. I also do a little development work on the side. And I love riding motorcycles all over the country with my friends.
© 2022 MTC Software, Inc.