Category: music
Music Moves Me 10-29-2019
Steep Canyon Rangers 5-2-2014
Bluegrass in 2014 12-6-2013
Are you sure you want to delete this post?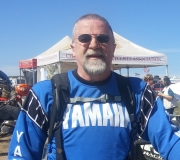 Tom Clark
I'm Chief Technical Overlord for Behind The Gavel, living in Spokane, Washington. I also do a little development work on the side. And I love riding my bikes all over the country with my friends.
© 2021 MTC Software, Inc.