Subscribe to my blog!
If you're interested in getting a notification email that I've written another blog entry, enter your name and email address and I'll put you on my list.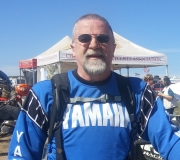 Tom Clark
I'm Chief Technical Overlord for Behind The Gavel, living in Spokane, Washington. I also do a little development work on the side. And I love riding my bikes all over the country with my friends.
© 2021 MTC Software, Inc.