Subscribe to my blog!
If you're interested in getting a notification email that I've written another blog entry, enter your name and email address and I'll put you on my list.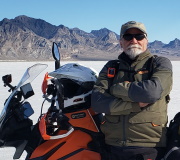 Tom Clark
I'm a Senior Software Engineer at Intellitect, living in Spokane, Washington. I also do a little development work on the side. And I love riding motorcycles all over the country with my friends.
© 2023 MTC Software, Inc.