2021 is over and what a strange year it has been. Certainly world wide there has been a lot of heartache, sickness, and death. Partisan politics threaten to destroy our republic with extremism and have definitely had an adverse effect on families and friendships. And the economic impact of two years of pandemic have hampered and closed businesses. For the past four years I've worked for a company called Behind The Gavel. A company that provides services to attorneys for mostly large federal court cases, helping them find what they need to defend their clients. But 2021 saw our little company hammered beyond its ability to survive and it is closing its doors as of this year. I enjoyed the time because I was able to write software as I saw fit, with no one telling me how to do it, and I had the best job title I've ever had: Chief Technical Overlord. The risk of a small startup was to be balanced with the potential for growth and investment. Alas, it has not happened in the way we hoped.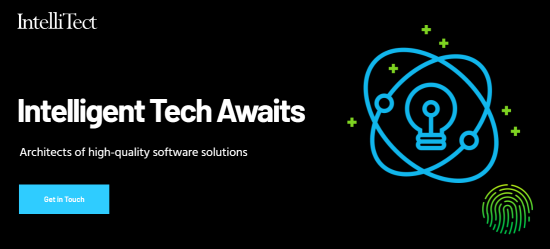 But life moves on and so have I. I didn't want to work for another corporation as just another cog in the machine and I definitely didn't want to retire as many of my friends have. But quite unexpectedly for me, I have been hired by the one company in Spokane that I would want to work for, but didn't think they'd have me: Intellitect. They are a premier software consulting company which has clients all over the country. The people that work there are extremely bright and innovative. There are people there that I have worked with at other companies, at least one I knew as a young kid at a church I attended, and I have met the owner, Mark Michaelis a number of times in the past. For the first time in ten years I'm going to be "the new guy" again. I am definitely excited to be working there. I know I have a lot to learn because the software business never, ever sits still. I've spent my career keeping up, but the last several years have let things lapse a bit. No more! I start there next Monday (January 3rd) as a Senior Software Engineer, a title I've held before, and will likely be hitting the ground running.
The job is not one without its sacrifices. I've enjoyed lots of vacation time these past years and been able to take long vacations with Vicki as well as motorcycle trips with my friends all in the same year. I was so shocked by the job offer that I forgot to try and negotiate more vacation time. Though truthfully, I think I need to prove myself - to earn that. In any case, adjustments will have to be made and that may mean no big bike trip this year. This website is mostly about my bike trips, but 2022 may only have some weekend trips. We'll just have to wait and see.
So while the world seems to be suffering from self-inflicted wounds and the new year for many still looks bleak, I look forward to 2022. I have a new job and I'm going to be a grandfather in a couple of months. I have so much to be thankful for. Those two things and a wife and best friend in Vicki. I am indeed a rich man!

0