Well, we successfully completed the Colorado Backcountry Discovery Route. It was 3400 miles of adventure that covered everything from mud, snow, high winds, high altitude, and even a couple injuries. But we survived. In the coming weeks (more likely months) I will be posting an entry on the trips detailing the trip. You can still read what I posted on ADV Rider.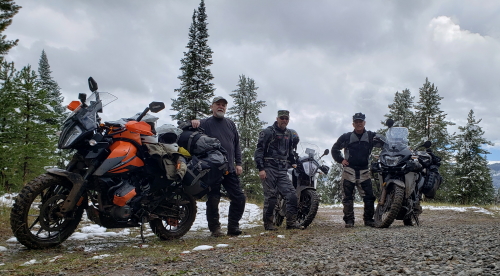 But for now I can tell you that we got blasted by high winds in most of Wyoming and across the flats of Utah. We experienced 3-5 inches of mud that made traveling a couple of miles a two hour adventure. We enjoyed the beautiful fall colors, but on a Saturday when we needed more of the high mountain pass roads to ourselves, we experienced rush hour. Everybody and their dog was there and it was a bit frustrating. I enjoyed the experience of having the bike pin my leg when it (my foot) was pointing in the wrong direction.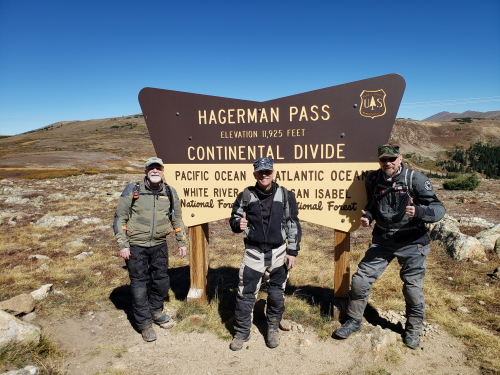 On the other hand, we saw some beautiful countryside, had awesome weather for the majority of our trip, met interesting people, had campfires whenever we wanted them, ate some great meals, and just generally had a great time. Everything I've come to expect from adventure motorcycle trips.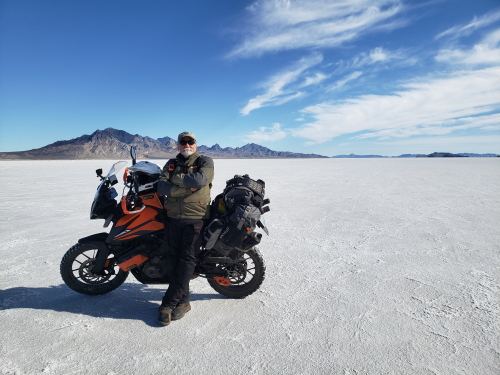 What's next? I have no idea. My brother's all set to shoot for New Mexico next year, but I'm lobbying for something closer to home. But that's next year and there's plenty of time to figure that out!

0