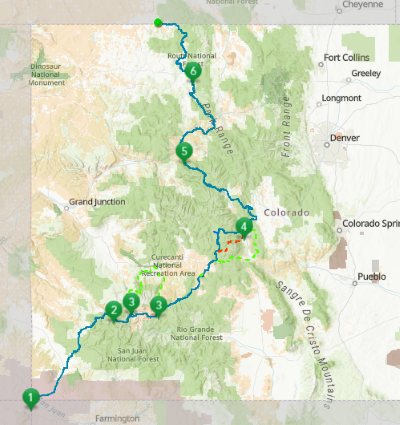 One week away. That's all I have left to wait for another epic motorcycle trip. Well, epic for me anyways. Friday September 17th me, my brother Dave, and good friend Tim Pontius will be leaving before the sun rises to head east, then south down to Colorado to ride that state's Backcountry Discovery Route. You can see the route in the picture to the right and if you want more details you can click on this link.
All three of us have changed our tires to knobbies, pre-packed to see what room we have left and also to have time to remember what we've forgotten to pack. You can see Dave's and my bike packed below. We're pretty confident that our bikes are set up well for this trip but we're also not going to try and do the hardest routes we can find. Given our age, riding skills, and capability of the bikes, we'll do the whole route normally without venturing off to do the alternate hard routes. The normal will be challenge enough. There are numerous water crossings, high mountain passes, rocks, etc and all of that will keep us on our toes. We'll be camping the whole way through Colorado, but getting there and then coming back we will grab some motels and/or KOA cabins along the way to do laundry, sleep dry, etc. Our good friends Bill Motsenbocker and Dan Schneider will be riding through the state at the same time so we'll try and connect up with them at least once to camp together.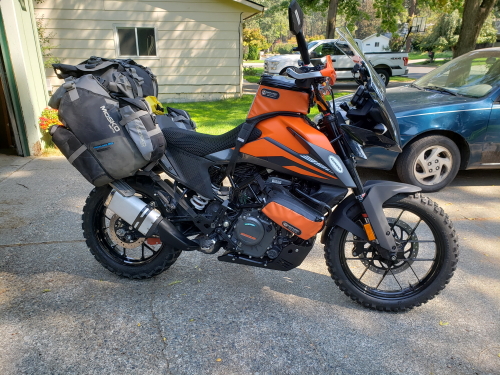 For the return trip, we'll hit Valley of the Gods in Utah, which is part of the Utah BDR, then angle northwest to hit the Bonneville Salt Flats, which Tim and Dave have been to and say it's a must-do. After that we'll wind our way up through Idaho and home. It'll be over 3000 miles by the time we're done and our knobby tires will be worn down to nothing probably. It'll be a two week trip since the COBDR itself is nearly a week. But we've plotted in an extra day or two so we have flexibility to stretch it out a bit if we want to. There's a bad habit in me that wants to just crank out the miles and there's absolutely no need for it.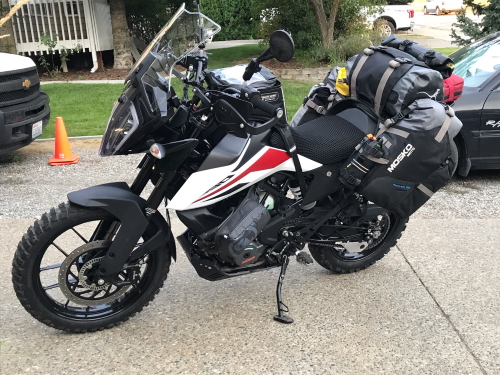 If you're interested in following along, I have a thread started on ADV Rider which I will be posting pictures and commentary as often as I can. You're welcome to check it out. I can't wait to start this trip. The past year has been more COVID and other stuff going on and the chance to get away and be challenged is always a stress reliever for me. With the fire season winding down and cooler weather here, the trip should be comfortable and hopefully full of amazing vistas.
Stay tuned!

0