As I write today's entry, my hometown of Spokane Washington is experiencing a record-breaking heat wave. A week of consecutive days over 100 degrees, lawns drying up, gardens burning, and for everyone who has it, thanking the good Lord for air conditioning! We're well into fire season here in the west and praying that it won't be as bad as other years. It's been so hot I've only been riding my bike in the morning because by the afternoon it's just like riding in an oven ("but hey, it's a dry heat!).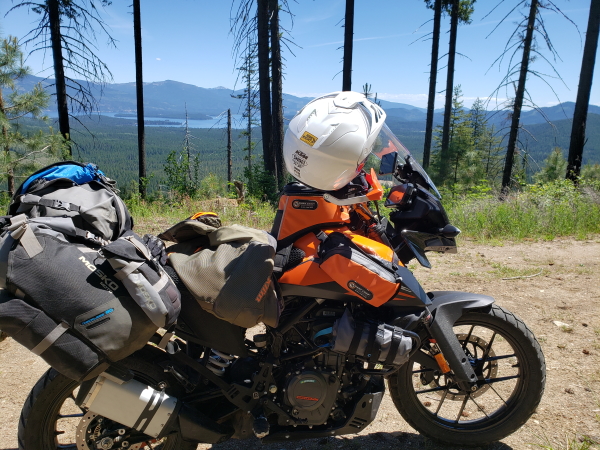 A couple weeks ago I took the orange bike out for an overnight shakedown camping trip along with my brother Dave and fellow mouseketeer Tim. We wandered around the Sullivan Lake and Priest Lake area and then camped at Sullivan Lake. We all carried our normal trip load (60 lbs for me) so we could see how our bikes handle it and for us to get use to it. Dave and I cranked up our suspension to handle the luggage and the KTMs didn't disappoint. So far I'm very impressed with this bike. While we didn't have that challenging of terrain (no deep sand, baby-head rocks, or steep rutted roads), it was enough to show that the bike is agile enough for our needs and carried the load very well. It's always great to be camping and for the three of us, it's a comfortable group.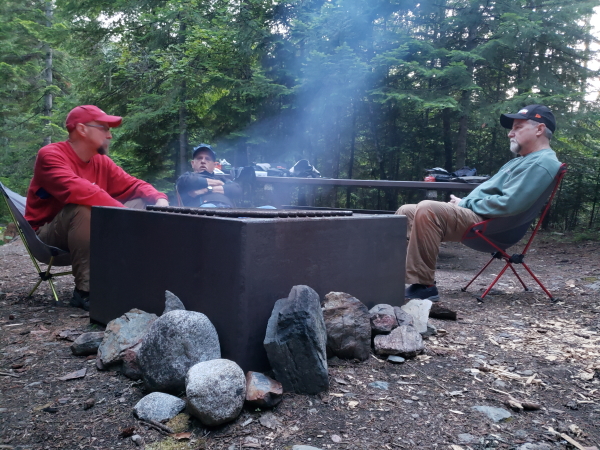 We did a lot of talking about the Colorado Backcountry Discovery Route which is our next scheduled trip. The fire season and drought being experienced throughout the west has convinced us to push our trip from August to September. Temperatures will moderate and hopefully fires will disapate. But in case they don't we're working on alternative routes that we can turn to if needed. We could do the Oregon Backcountry Discovery Route or what's known as the "Best of Montana" which is some routes that guys from ADV Rider have put together over the last decade. Either way, it promises to be a fun trip which we'll be gone for a couple weeks.

0