Just a quick entry to note that I found my WR250R bike yesterday. It's a 2008 with a smidge over 3400 miles. Pretty much bone-stock and in great shape. So what will I do to it?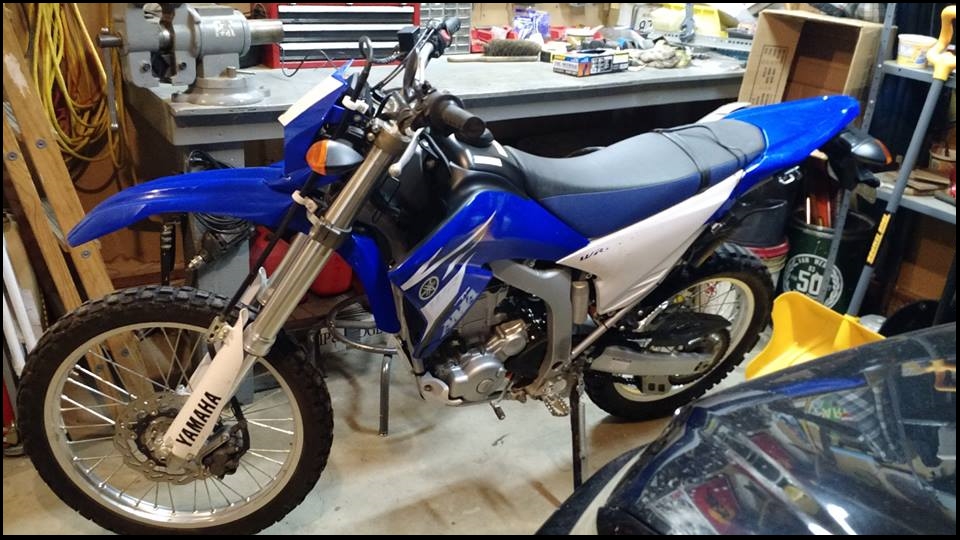 First off, it's not quite pristine, since it's missing a right rear blinker and has a tiny mirror. So the first thing I'm doing is buying a new taillight/license kit to replace the huge one that comes stock. The light is just as bright as the stock one, but more compact. The blinkers will be bright LEDs, but smaller and closer to the bike, lessening the chance of breakage (which is why one is missing in the first place).
Secondly, I'm going to buy a set of DoubleTake mirrors. I have a couple of friends that have them and they are the bomb. They're made to fold inward when you're riding single track so they're out of the way, yet fold back to use when you're on the street. If I have to buy mirrors, I might as well get good ones.
Third, I'm replacing the grips because they're worn out and I'll put my handguards on the bike. I have them from last year's Death Valley trip when I used them on the V-Strom. I just need to buy some plastic shields that go with them to act as brush guards.
That'll be it for now. I have other plans as well, but that'll have to wait until I have more moola saved up. One other note is that the bike is tall. I'm going to leave it that way for now, but I may buy a Yamalink to lower it if I just don't feel comfortable with it at its present height.
Still, I'm pretty stoked to have bought it so early in the year. That was unexpected. I just stumbled across it on a random search of Craigslist. The guy I bought it from was the original owner so I even have the owner's manual. I can't wait to hit the trail!!

0