A co-worker commented that I haven't posted to my blog for 10 months, so I'm going to post a bit here just to answer that comment. I have no plans this year for any long bike trip. Instead my vacation plans will be spending time with my wife, Vicki. We're going to either take trip down to show her the beautiful national parks in Utah and Colorado, or a trip back east to visit her parents. Her call this time. I've spent a lot of my vacation time the past five years riding and I owe her - big time!
Still, I do have riding plans. If you read my blog entry for 3/16/2015, you'll note my conclusion that I need two bikes. Well, that decision will come to fruition this spring or early summer. I've been socking away money for the bike and have decided what I'm getting.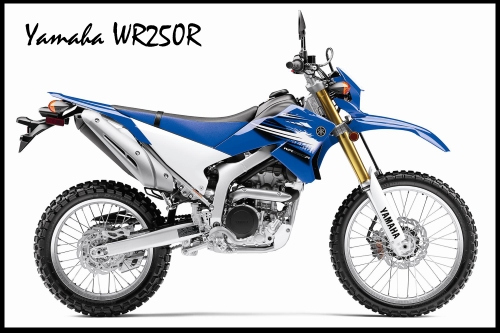 It's a Yamaha WR250R - arguably the best rated 250 dualsport on the market. True, there are better dirtbikes by KTM, Husquevarna, and Beta to name three. But I'm looking for an affordable street-legal dualsport. Something I can ride on the street to get to the dirt. It would have been perfect for last year's Death Valley trip. In fact I plan to return there next year.
Anyways, I plan to get it early enough in the year to attend a couple of CMA Rallies that have trail rides planned as well as just riding in the hills with my brother and some of my friends. I also plan to return north to Nakusp, British Columbia for the 2016 Horizon's Unlimited CanWest Rally. I've been wanting to return after my trip there in 2013. This time my brother's riding up there with me. So aside from those trips it'll be a quiet year tripwise. But any time I get on my bikes, it's a good time!

0